CABALLEROS DEL SOL - PROMOTING BUSINESS IN THE SONORAN REGION FOR OVER 50 YEARS
We are an elite group of business professionals working together to better our community.
ABOUT CABALLEROS DEL SOL
To facilitate and promote business relationships between Tucson, Arizona communities, neighboring states, and Mexico; provide a networking and business development vehicle for members; and make periodic trips to communities to promote commerce.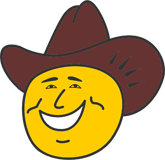 Caballeros del Sol meets twice a month. The second Thursday of the month is reserved for an hour luncheon, and the third Thursday is generally a trip day.